EXECUTIVE LEADERSHIP AND TALENT DEVELOPMENT
My aim is to improve people's lives through my coaching and consulting services – for the benefit of business as well as people. I help organisations develop strong and agile leaders and teams with high impact.
Leadership capability is more than a set of skills. I offer my deep understanding of psychology and how it applies in business to help organisations and business build and sustain leadership capability and continuous growth.
I am committed to using solid and proven assessment and leadership development methods. As a psychologist I am rigorously trained in the use of assessment methods and how to facilitate lasting development and behavioural change. I am dedicated to work from high ethical and professional standards.
SERVICES
Executive coaching
Executive assessment
Executive onboarding
Team development
Power, Presence and Personality – executive presence program with award winning actress Ellen Hillingsø.
Please contact me on rh@ruthhald.com for further information or if you would like to meet with me to learn more about my executive coaching and consulting services and programs.
EDUCATION
Master's degree in psychology from Copenhagen University 1998
Licensed psychologist, authorised by the Danish Social Ministry 2002
Certified as specialist in psychotherapy by the Danish Association of Psychologists 2008
Psychoanalyst, licensed by the International Psychoanalytical Association (IPA) in 2014.
Originally a clinical psychologist I have continuously been seeking courses and supervision within I/O psychology, executive coaching and consulting since 2006.
REFERENCES
My clients include global and Danish corporate organisations, as well as private, public and non-profit organisations. I work at executive level in C20 companies. I have worked as an associated partner for large consultancy companies, including Mannaz, Right Kjæer & Kjærulf (later Right Management), A&D Resources (Danish distributor of Hogan Assessments) and Center for Creative Leadership (CCL).
Please contact rh@ruthhald.com for references and full CV.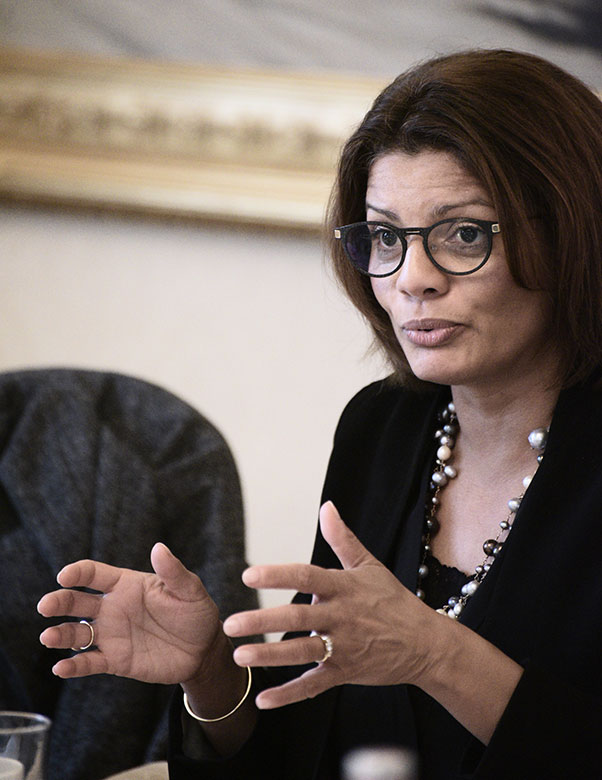 Om Ruth Hald - på dansk

Baggrund og profil
Jeg er autoriseret psykolog og erhvervspsykolog og har haft selvstændig virksomhed som psykolog siden 1998.
Mine fokusområder er executive coaching, executive assessment og udvikling af ledergrupper. Jeg arbejder på executive niveau i C20 virksomheder.
I mit arbejde trækker jeg på en lang uddannelse og erfaring med klassiske psykologopgaver, herunder psykologisk testning og personvurdering, psykoterapi, kriserådgivning samt personlige udviklingsforløb. Jeg har desuden efteruddannelse i organisationspsykologi og executive coaching fra blandt andet CompLead, Sandler Consulting UK og Center for Creative Leadership.
Jeg er en af de første brugere af Hogan Assessment Systemet i Danmark. Som associeret partner for den danske distributør af Hogan, gennemførte jeg i en årrække Hogan certificeringskurser og feedback træning samt Hogan baserede executive coaching og teamudviklingsforløb.
I 2015 udviklede jeg "Power, Presence and Personality" sammen med skuespiller Ellen Hillingsø. Programmet er udviklet til senior ledere, der ønsker at arbejde med deres personlige udtryk og executive presence i et individuelt tilpasset udviklingsforløb, der strækker sig over ca. 6 måneder.
Uddannelse
Kandidatgrad i psykologi, Københavns Universitet 1998.
Autoriseret af socialministeriet (2002)
Godkendt af Dansk Psykolog Forening som specialist i psykoterapi (2008).
Psykoanalytiker (IPA), Dansk Psykoanalytisk Selskab og International Psychoanalytical Association (IPA) (2014)
Løbende kurser og supervision (Sandler Consulting (UK), CompLead og Center for Creative Leadership)
Referencer
Min kundekreds omfatter store, mellemstore og små private virksomheder samt offentlige og non-profit organisationer.
Jeg er medlem af Dansk Psykolog Forening, Dansk Psykoanalytisk Selskab og International Psychoanalytical Association (IPA). Jeg arbejder efter de nordiske etiske regler for psykologer.
Skriv til mig på rh@ruthhald.com for referencer og CV eller hvis du gerne vil høre mere.
RUTH HALD
EXECUTIVE LEADERSHIP
AND TALENT DEVELOPMENT